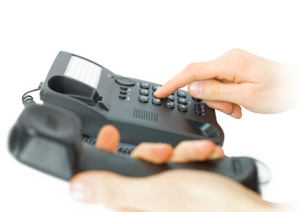 I speak to at least three businesses a day – at least; and on most occasions I will be put on hold for some reason or another. There is nothing more infuriating than being put on hold and having to listen to 20 seconds of chimes, or worse, silence and not being quite sure if there is still someone at the other end.
Smart business need not have to worry about this however, as they are impressing with telephone on hold messages.
Combined with sound effects and royalty free music beds, a message on hold programs can do wonders for you image. You will sound much more professional, and if you are a smaller company, then you will also be perceived as being a much bigger organisation.
A telephone message on hold program wears a number of hats, not only does it promote your products and services, but your message on hold program acts as a customer service representative acknowledging your callers while they wait, an entertainer – entertaining them; and an educator – informing your callers of the benefits of your products and services.
A telephone message on hold system most certainly is a great way to impress your callers and reduce the number of caller hang-ups.
Make a lasting impression and contact the team at Onhold Solutions and enquire about our inexpensive telephone message on hold packages today.